Somerset Mum Appears In Court - UPDATE
15 June 2015, 19:44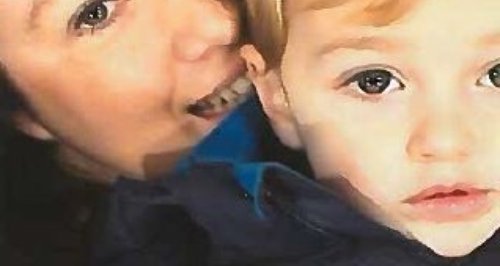 A mother from Somerset who went on the run with her three-year-old son during a bitter custody battle could be jailed if her ex-partner starts legal proceedings against her.
Roger Williams, 39 from Burnham-on-sea, and his son Ethan's guardian have until Wednesday to decide whether they wish to bring contempt proceedings against the boy's mother Rebecca Minnock, 35, for defying two court orders.

Miss Minnock could be jailed - just as her mother, Louise, 52, and her partner, Andrew Butt, 56, were last week for withholding information about the little boy's disappearance.

Today the mother-of-one was branded "utterly irresponsible'' by the judge dealing with Ethan's case, saying that if everyone behaved like her there would be "anarchy''. Judge Stephen Wildblood QC said:

"A singularly unattractive feature of this case that was revealed last week by Mr Butt was that he, and according to him other members of the mother's family, sought to manipulate the press to their advantage. As Mr Butt himself said, if everyone who is dissatisfied with the outcome of a case behaved in that way it would lead to anarchy.
Huge amounts of time, effort and money were spent on the case and it is simply unfair for a party to attempt to use the press in an attempt to deny another person justice. Not only is it absurd for anyone to try to 'play the press' in that way, because that inevitably backfires, but it is also an utterly irresponsible way to behave from the point of view of the welfare of a child.
Another singularly unattractive feature is that, by engaging in that publicity stunt, those in the mother's family who have behaved in this way have ensured that you and the public hear the mother's side of the story in very full detail.''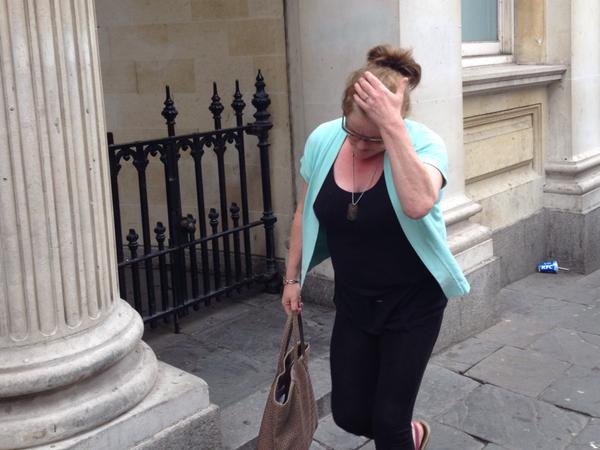 Miss Minnock, from Highbridge, handed herself in to the police in Oxford on Friday night after 17 days on the run. She disappeared on May 27, the day she was meant to hand Ethan over to his father.

Meanwhile, Mr Williams, described the last few weeks and months as a "time of immense anxiety and distress'' and said he was grateful to everyone who helped bring his son home:

"I am hugely relieved and grateful that Ethan has been returned safely and is now able to resume a calm, normal daily routine. The last few weeks and months have been a time of immense anxiety and distress for Ethan and for me and my family.
I am very grateful to the authorities, the family court, my legal advisers and members of the press for the hard work that has gone into ensuring this situation is resolved in Ethan's best interests.''

Miss Minnock was driven to Bristol Crown Court by a friend and she was supported during today's hearings by several members of her family.

Writing on Facebook ahead of today's hearing, Miss Minnock said: "I am preying (sic) that this case gets re looked at properly and the judge can see that my son belongs with his mama who absolutely loves him to bits.''

Ethan, who was born on January 25 2012, has lived with Miss Minnock since his parents separated in February 2013.

A custody battle began the following month. Miss Minnock made allegations about Mr Williams which a district judge later ruled were false.

On May 27, it was found Miss Minnock exposed Ethan to emotional harm and should only have supervised contact with him. It was ordered that the boy should live with Mr Williams full-time. Judge Wildblood said:

"It was the mother's choice to behave as she did since May 27. The litigation in which the father first engaged two years ago has taken place because it was necessary for him to assert his right to a relationship with his child, Ethan.
There have been three court hearings in which serious allegations made by the mother against the father have been rejected and, following a very high level of inquiry, it has been found that the mother positively invented allegations against the father on two occasions in an attempt to stop him having any contact or relationship with the child.
The father has not at any time embarked on anything like the publicity stunt in which the mother's family has engaged.''

After making his brief statement in open court, the judge went into chambers to consider the future arrangements for Ethan's care.

Judge Wildblood said Mr Williams and the court-appointed guardian needed time to "reflect'' on whether to start contempt of court proceedings.

"It is not an issue that has simply gone away and there needs to be a very clear message that parties cannot behave in the way that this mother has behaved,'' the judge added.

There will be a further hearing in private later this month to decide the interim arrangements for contact between Miss Minnock and Ethan.
The judge said:

"That means that over the next 11 days there will be limited contact between the mother and Ethan but that is only a temporary arrangement whilst matters settle down and people take stock of the current position.
There will be a prohibited steps order, bearing a penal notice, directing that Ethan must not be removed from the care of the father. The collection orders will be discharged, since they are now redundant.''