Puxton: Stolen Tortoises Returned
3 February 2015, 08:43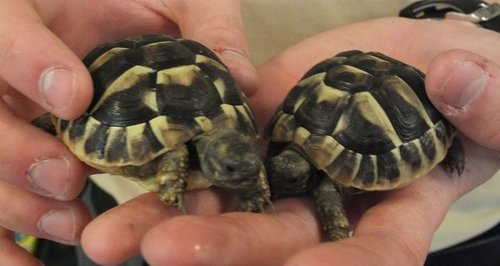 Two baby tortoises, who were stolen from Puxton Park in North Somerset, have been found.
The pair were abandoned near Puxton yesterday afternoon and returned by a passer-by, they are currently being cared for by a puxton ranger.
Teo and Taylor had been cut out of their enclosure on Sunday afternoon (February 1).
It was the second time one of the tortoises had been taken in 24 hours. A man took Teo from the park on Saturday, before feeling guilt ridden and returning him Sunday morning.