Bristol: Enforcement Action Starts At Allotments
15 March 2015, 09:26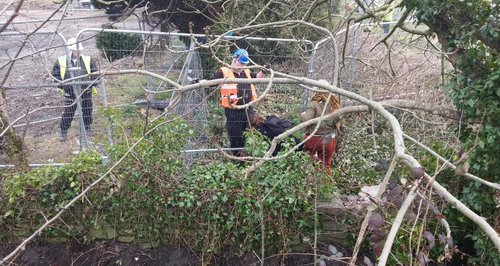 A fourth day of operations is underway at Stapleton Allotments in Bristol to remove remaining protestors from the site.
They have been at the site for weeks to try and stop than land being cleared to make way for a new metro bus route.
The council say there are around five people left and they hope to clear the site today.
Peter Mann, Service Director for Transport at Bristol City Council said: 'Given the scale and complexity of this operation things have gone very well indeed. The specialist teams have worked with great care to make sure people have been brought to the ground safely and respectfully.
''Our hope is that we might be able to complete the process today, but as always we will be putting people's safety and wellbeing ahead of speed.''