Students Launch River Avon Safety Campaign
16 March 2015, 15:28 | Updated: 16 March 2015, 15:36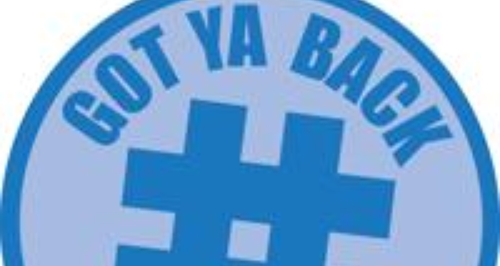 Students in Bath have launched a new campaign to try and make sure no-one else dies falling into the river after a night out.
It's after several deaths in the area over the last 3 years.

The 'Got Ya Back' project is all about making sure people look out for their friends on a night out, and is being backed by Avon & Somerset Police, Avon Fire & Rescue, Bath & North East Somerset Council and even the Royal Society for the Prevention of Accidents (RoSPA).

The project started after students at Bath College were approached by the council and police come up with ideas about how to improve young peoples safety within the city. It's encouraging teenagers to stay safe during nights out by carrying ICE (in case of emergency) cards and the BTEC Level 3 IT students will also be speaking with taxi operators and pub and club owners in a bid to get young people home safely.

Bath Spa University and the University of Bath say they will also include campaign literature in their student fresher packs from September, and Bath College students are launching a roadshow to go to local secondary schools to talk about the project over the summer.
It's even getting national traction with Durham and Newcastle interested in launching the campaign in their areas.

Samuel Maggs from the campaign said:

"We want to make sure young people are safe, we are working together to look after young people. The Got Ya Back message is simple; it's about personal safety. We are reaching out to students in a non-patronising way. We are not preaching to anyone, we are simply informing people of the dangers and we believe it will have more impact coming from us than from parents."

The campaign's targeting young people online and through social media. You can see their website HERE, and on Twitter @gybcampaign #GotYaBack