Tackling Illegal Tobacco In The West
2 June 2015, 06:00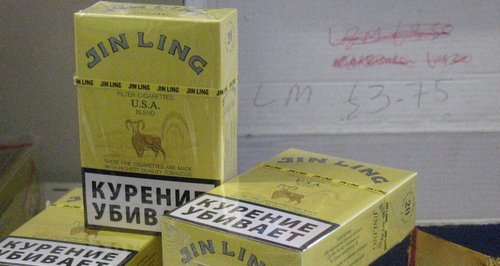 Nearly a quarter of smokers in our region are buying illegal tobacco, but this week that's going to get harder to do.
Our police, trading standards and HMRC are working together for a week of raids on sellers, and say everyday people are the key to helping stamp it out by tipping off authorities.
Trading standards and enforcement officers will be joined by specially trained tobacco detection dogs Scamp, Phoebe and Yoyo who can sniff out illegal tobacco wherever it is concealed, often hidden behind fake walls or in unusual locations.
Illegal tobacco makes it easier for children to start smoking and is also known to make communities more attractive to criminals.
Andrea Dickens, deputy director of Smokefree South West says:
"All tobacco is harmful, but illegal tobacco poses an additional threat to our children and communities. It is becoming a sophisticated and highly organised crime with criminals using increasingly unusual ways of concealing the product from officers. By accepting illegal tobacco into our shops and onto our streets we are putting lives at risk and communities in danger."
Anyone wishing to report the selling of illegal tobacco can do it anonymously online to Trading Standards HERE or call HMRC on 0800 595 000.