Taunton: Dragon Trail Launched
6 March 2014, 05:48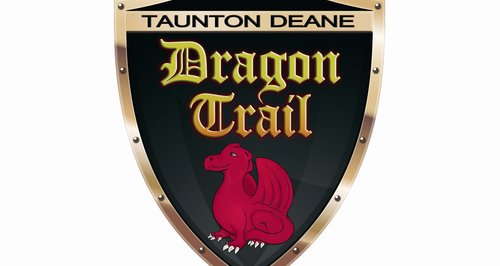 Taunton is getting it's own equivalent of last years hugely successful Gromit Unleashed trail in Bristol.
This summer around 30 decorated dragons will be unleashed at various locations across Taunton Deane. It is hoped it will give businesses a welcome rise in trade too.

Most dragons will be in Somerset's county town of Taunton while others will also be emerging from their lairs in Wellington, Wiveliscombe and other communities. The Dragon Trail will raise money for good causes in the area, create footfall in the towns by attracting shoppers, visitors and tourists and provide some summer fun for families.

Mike Marshall from the organising team said:

"We hope this fabulous project will get people in Taunton Deane really fired up! We're hoping families and businesses will support this colourful and imaginative venture which should be not only marvellous fun but also raise thousands of pounds for a worthy charity."

The Dragons will be made by professional artist Tim Hobbis, who was the creator of the models used in Newport's Super Dragons 2 trail. They will be about five feet high, including their plinth. They will in position from late July to early September.

The project is being run by a team including volunteers, Taunton Deane councillors, along with representatives of Tone Leisure, the Somerset County Gazette, Deane DLO and local businesses. Somerset Community Foundation will be helping to administrate money raised from the project, which will be distributed to community projects in Taunton Deane.

In early April, a design competition will be launched for local people to submit designs for the dragons. Winning designs will be painted onto the dragons while some competition sponsors will also be able to choose their own designs. Businesses are being invited to support the Taunton Deane Dragon Trail by sponsoring a Dragon.

Once the trail has been completed, the Dragons will go on display between September 29 and October 11 as part of the Quartz Arts Festival held annually at Queen's College in Taunton. They will then be auctioned in the school's Queen's Hall on October 12 to raise money for community projects in Taunton Deane.

A website and app are being created to help publicise the Taunton Deane Dragon Trail.