Warning Over Scrapping Severn Bridge Tolls
11 June 2018, 10:10 | Updated: 11 June 2018, 10:51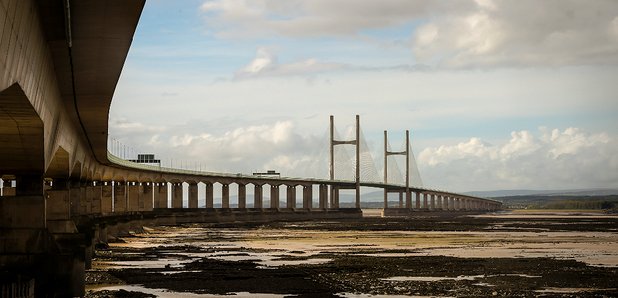 A business group is warning that scrapping the Severn Bridge tolls could lead to more congestion on roads, as more people chose to drive to and from South Wales.
In January the charges for using either of the Severn crossings were reduced, and they are due to be abolished by the end of 2018.
For people using the bridge every day, it could save them more than £1,000 a year. The government says the abolition of tolls will be good for the local economy and drive economic growth.
But, a group called North Bristol SusCom are warning HERE it is 'likely to cause considerable congestion in the area and encourage more people to drive, more often, leading to more traffic and congestion.'
Director Ann O'Driscoll has told Heart, they think it will be especially noticeable around the Almondsbury Interchange: "It will be the M4/M5 junction, there's lots of traffic there anyway, and we all know what happens to Bristol when there's an accident somewhere on the motorway network...that's likely to happen more often....with more traffic, that traffic goes somewhere, so a lot of the A roads and other roads will be adversely affected. There will just be more traffic that will have to find somewhere to go."
"We know that even with the promise of the removal of tolls, there's already greater interest in the housing market in South Wales. We think a lot more people will be moving to South Wales and that will have an impact on traffic as well."
This spring the Department For Transport said about the abolition:
'Tens of millions of motorists a year are set to benefit, saving them money and cutting journey times. Car drivers who use the crossing every day will save a minimum of £115 a month and businesses across the area will see a further benefit by seeing an end to the £16 charge for lorries. The south Wales economy alone is set to receive a boost of around £100 million a year.'
The first Severn Bridge opened in 1966, with the Second Severn Crossing opening in 1996. In January they became publicly owned, with all tolls set to end by the 31st December 2018.
It was recently announced that The Second Severn Crossing will be renamed The Prince of Wales Bridge later this year.