Bristol Road Closures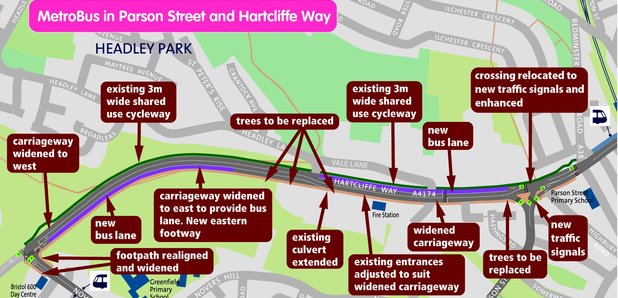 Many roads around Bristol as being altered and closed for city improvements.
Diversions, road closures, roadworks and disruptions are happening across Bristol to make improvements to the city, including MetroBus. See how you could be affected.
Listen to Heart Breakfast and Drivetime for the most up to date travels news.
Hartcliffe Way and Parson Street
At 22:00 on Monday the 16th of January work is starting to make Hartcliffe Way one way, with a diversion through South Bristol for traffic going the other way, lasting for ten months.
The main gyratory road at Parson Street will have a new traffic light systems, wider roads and bus lanes for MetroBus.
Traffic heading into Bristol will be able to go down Hartcliffe Way
Cars and vans heading out of the city from Parson Street station will be diverted left up Novers Hill then right down Novers Lane.
Lorries heading south will also be diverted down Bishopsworth Road.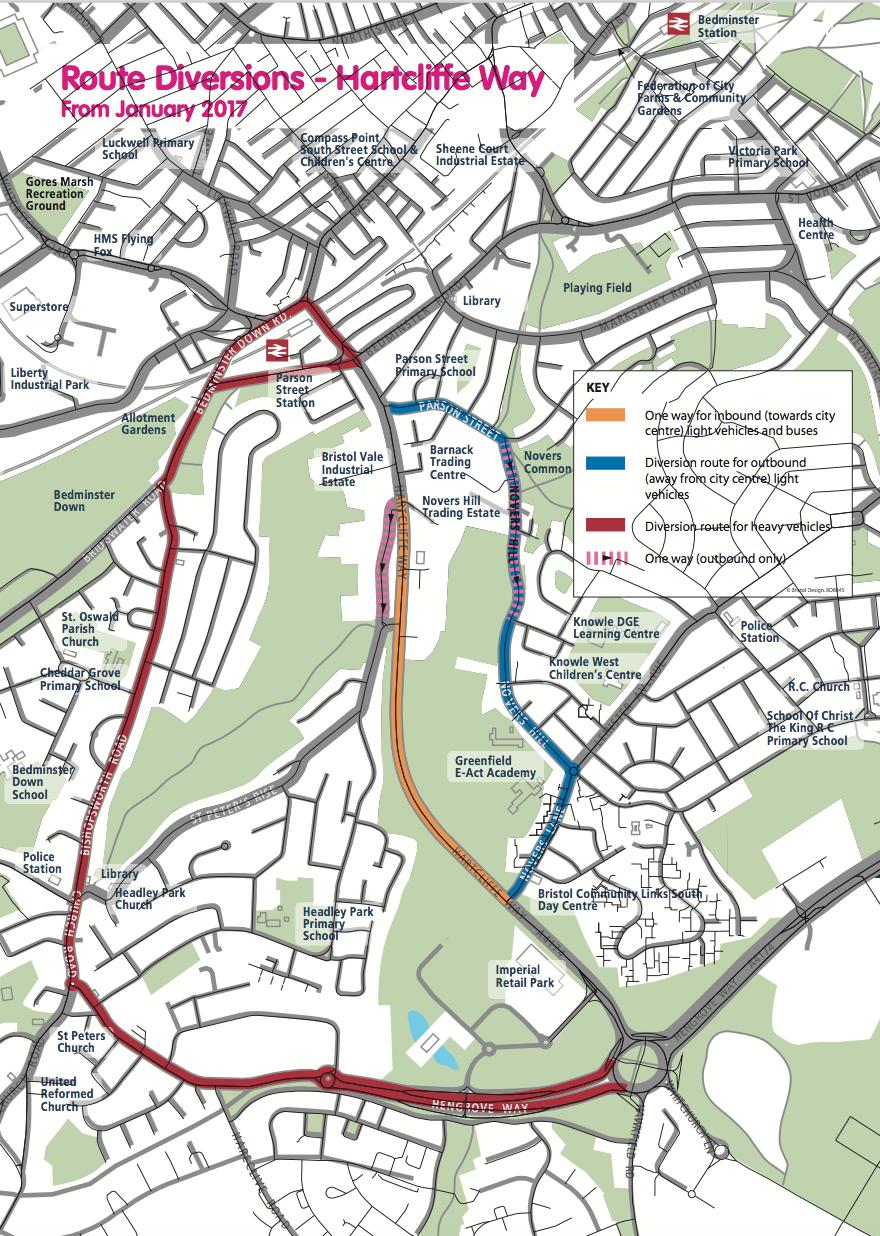 The route diversions for the road works on Hartcliffe Way and Parson Street.
South Bristol Link
Due to open at midnight on Monday the 16th of January.
Planned to reduce traffic as an alternative route to the A370 and A38.
Will reduce traffic on the roads which currently link the residential areas of South Bristol to Winterstoke Road and to the city centre via Bedminster.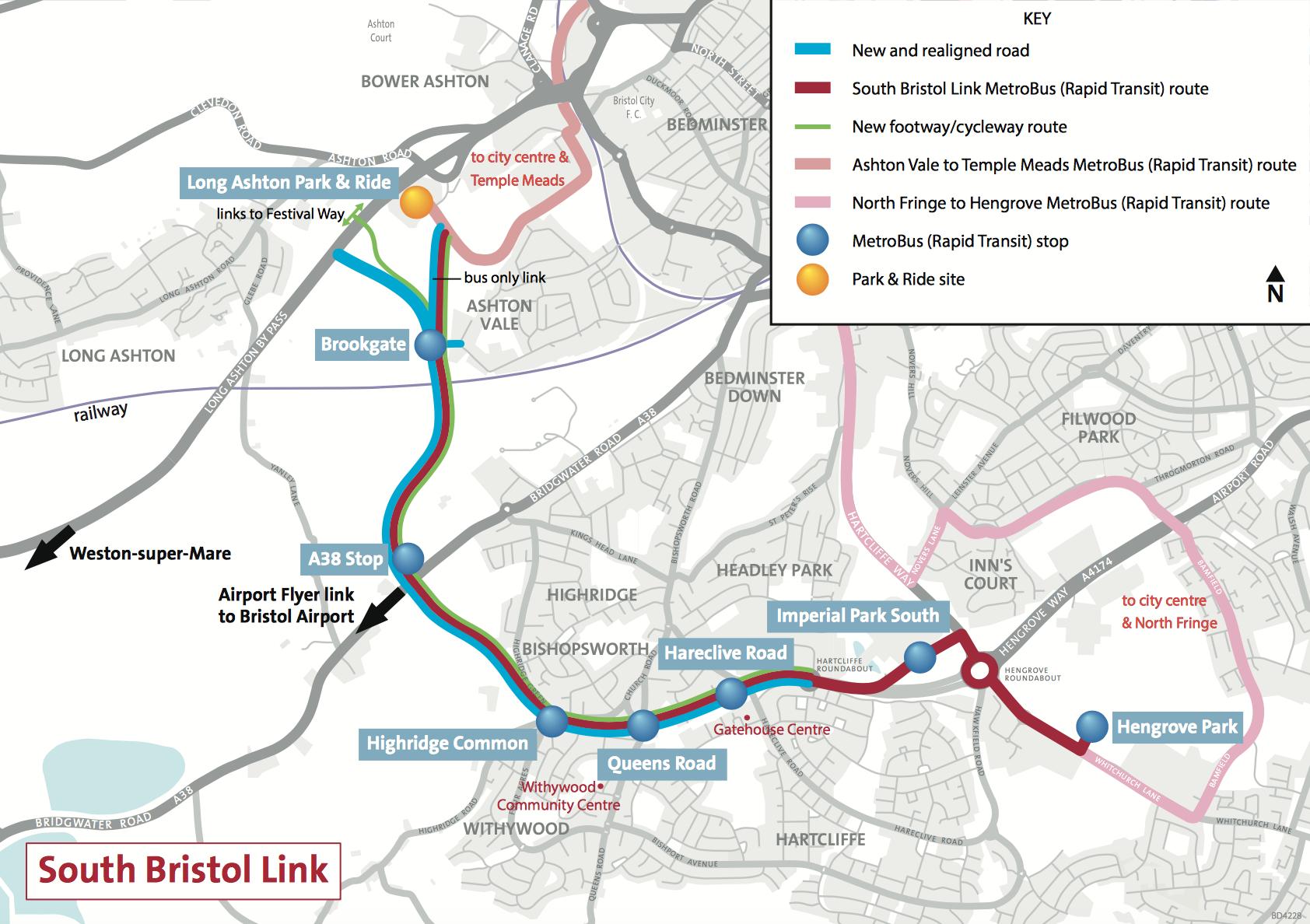 The South Bristol Link route.
City Centre Improvements
Planned for open in mid January, the MetroBus improvement works in Bristol City Centre include building a new link between Baldwin Street and St Augustine's Parade which will improve traffic flows, and reduce congestion.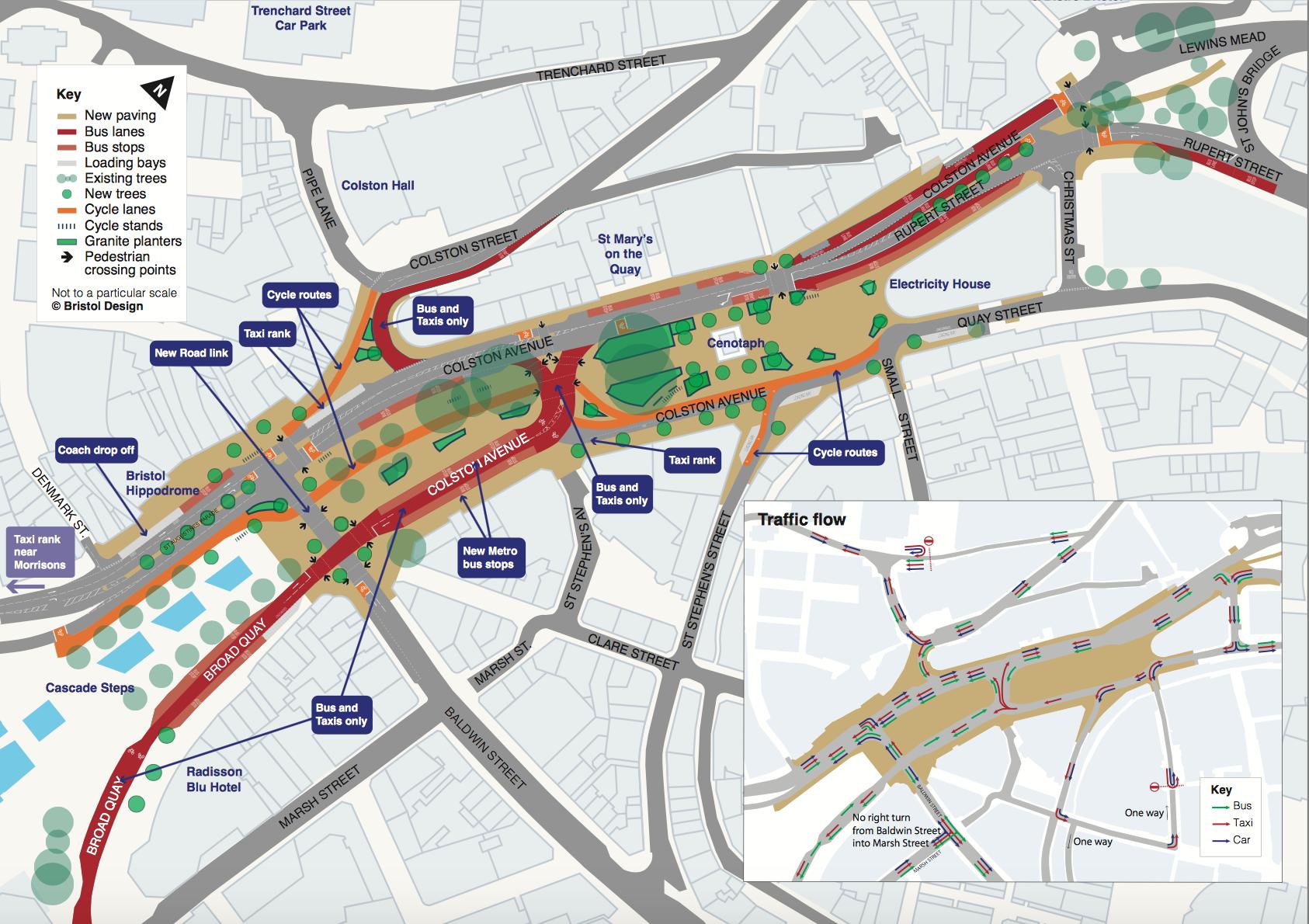 New new city centre road layout.