Upgrade Your Easter & Win The Ultimate Chocolate Prize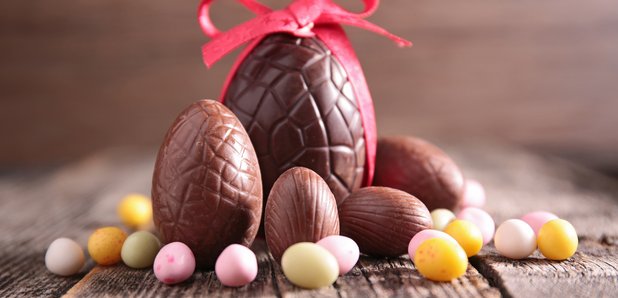 Easter is all about getting your friends and family together and hosting a big family feast, celebrating, enjoying the break and of course... chocolate! We've teamed up with Horders Appliance Specialists, to bring the ultimate Easter chocolate prize to Heart Breakfast.
Horders are a family owned, independent electrical appliance specialists store, which has been on the Gloucester Road in Bristol for over 70 years. If you're heading to Horders, you'll be walking into experienced, knowledgable and friendly built-in appliance specialists helping you unlock your inner cook-aholic!
If you are like us and love cooking for the family at every occasion you can, we recommend NEFF Hide & Slide ovens, the doors slide neatly away under the oven, which we love as it doesn't obstruct any of your much-needed kitchen space when you are busy cooking for your party.
Horders specialises in NEFF appliances, so they are the perfect people to visit this Easter break to see the ovens in action.

Upgrade Your Easter & Win
Together with Horders Appliance Specialists, we want to make your Easter the most delicious yet, so we're giving you the chance to win a chocolate hamper worth a massive £300! Perfect to keep the whole family happy this Easter.
To enter, listen to Heart Breakfast each morning from Monday 15th to Friday 19th April 2019* and listen for all the entry details. We will be selecting an entrant on Monday to answer a question for our winner stays on game. Get the question right, you'll play the next day, but get the question wrong and someone new will take over. Whoever answers the final question correctly on Friday will be our winner.
*Must be 18 or over. See full terms and conditions here.
Open Monday to Friday 9 am - 5:30 pm
Saturday 9am - 5:00pm
Sunday - Closed

369-375 Gloucester Rd, Bristol BS7 8TW
0800 318419