Win A Ferdinand Prize Pack And Tickets
7 December 2017, 09:08
FERDINAND | OFFICIAL HD TRAILER #3 | 2017
02:38
Ferdinand is out on the 16th December and you could win a prize pack and tickets to watch the film at a WTW-Scott cinema.
Ferdinand tells the story of a giant bull with a big heart. After being mistaken for a dangerous beast, he is captured and torn from his home. Determined to return to his family, he rallies a misfit team on the ultimate adventure. Set in Spain, Ferdinand proves you can't judge a bull by its cover. From Blue Sky Studios and Carlos Saldanha, the director of Rio and inspired by the beloved book "The Story of Ferdinand" by Munro Leaf and Robert Lawson, Ferdinand is a heartwarming animated comedy adventure.
Ferdinand has an all-star cast that includes John Cena, Kate McKinnon, Anthony Anderson, Bobby Cannavale, Gina Rodriguez, David Tennant and many more.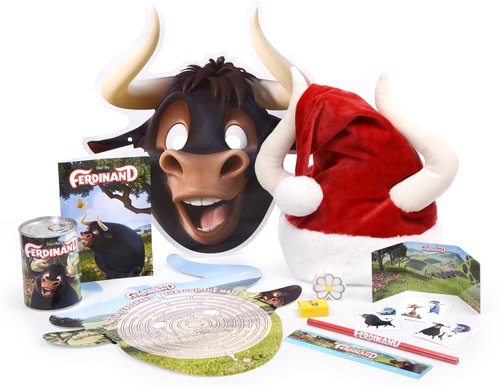 Together with 20th Century Fox, WTW-Scott Cinemas are offering you the chance to win a Ferdinand prize pack and a pair of tickets to see the film at a WTW-Scott cinema of your choosing.