Team Heart Visit Kev & Ros
19 July 2013, 12:57 | Updated: 19 July 2013, 13:02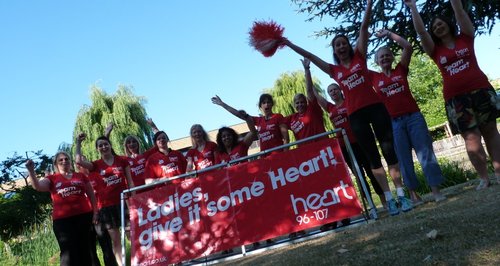 Team Heart came to the Heart Studios ahead of Race For Life in Cambridge.
The ladies popped into the studios to meet each other ahead of their race in Cambridge.
The whole team is raising money for Cancer Research UK's Race For Life.
So to welcome them we sorted breakfast for the whole team, before team leader, Liz Summers - from heart news, spoke to them all and thanked them for taking part in this great event.
Liz is a seasoned marathon runner, and has run many races around the world, but reassured Team Heart that she will be sticking with them for the whole race.
Heart Breakfast's Kev & Ros, welcomed the ladies into the studio and even had a word live on the radio.
Take a listen to the interview here!
Plus check out all the photos from the day at the top of this page!