Pictures: Cambridge Race For Life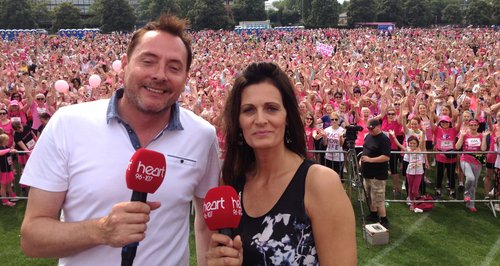 It was perfect weather for Race For Life as nearly 7000 ladies joined us to walk, jog and run the 5k route around Cambridge city centre.
Scroll down to see the pictures.
There was a fantastic atmosphere as the crowds got ready for the event with the help of aerobics and live music, all hosted by Kev, Ros and Producer Josh from Heart Breakfast.
Relive the day through our photos below. There's also a selection of pictures you sent us on Facebook and Twitter.
Have you made it into our galleries?
And don't forget to send in your sponsorship money as soon as you can.