A14: MPs Welcome Plans To Drop Tolls
4 December 2013, 17:44
The MP for Cambridge and the MP for South Cambridgeshire have welcomed news that plans for road tolls on the A14 have been scrapped.
The decision was confirmed by the Chief Secretary to The Treasury, Danny Alexander, in a speech on major infrastructure projects.
Road tolls were initially part of plans for the £1.5bn upgrade of the road between Cambridge and Huntingdon.
Cambridge MP Julian Huppert said: "I have campaigned for years for improvements to the A14 to make this road safer and end its appalling accident record.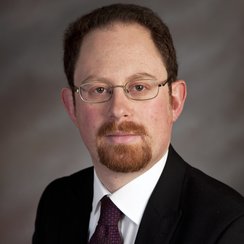 But we need improvements that are sustainable and not going to damage Cambridge and surrounding towns and villages.
I never agreed with tolling.
I think it would have resulted in traffic rat-running through our towns and villages to avoid the tolls.
That could have meant heavy goods vehicles using side roads bringing danger and congestion to areas where children are walking to school and elderly people are shopping.
That does not bear thinking about.
I believe we can make safety improvements to this road which will save lives and reduce the number of accidents.
We also need to do more to improve provision for others along this route.
We need high-quality cycle provision along the old A14 route and local access road, and we need more work on rail alternatives, including freight from Felixstowe and reopening the East-West rail line between Cambridge and Oxford, via Bedford and Milton Keynes."
Andrew Lansley MP welcomes today's announcement
South Cambridgeshire MP Andrew Lansley said: "I am pleased that the Government has listened to local concerns raised during the consultation.
"Locally, we were already contributing funds towards the scheme through the Local Enterprise Partnership, so with plans for a road-user toll it did feel as though we were being asked to contribute twice. The news that the Government will now meet the additional cost from central funding will be welcome news to local authorities and residents in South Cambridgeshire.
"Whereas both the previous Labour Government and the Liberal Democrats in Cambridge opposed the scheme, this Government has made a commitment to getting this project off the ground.
"The A14 upgrade is a crucial for our region, and I am pleased that this latest news means the project can now proceed without delay."
The Government remains committed to beginning construction work on the upgrade before the end of 2016, with the road scheduled to be open to traffic by the end of the decade.