Cambridge: Cllrs To Meet With Nick Clegg
9 June 2013, 06:55 | Updated: 9 June 2013, 07:07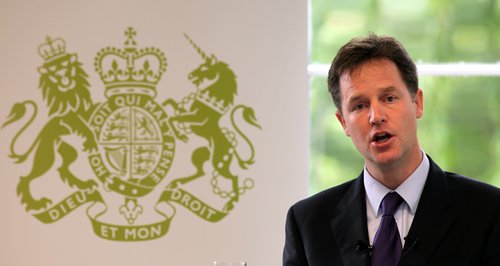 Cambridge Councillors will meet with Nick Clegg in July, to try and get an extra £1bn to invest in services around the city.
If the 'City Deal' is agreed by the Government, it's claimed there would be £1billion extra for things like transport and housing around Cambridge.
Talks will be taking place over the summer, with one key meeting with Nick Clegg and other Ministers - on 4th July.
The money would be kept from local business rates and tax, to improve local services, instead of it going to the Government.
Cambridge City Council Leader, Tim Bick, said: "The city-region needs to grow if it is to meet its unrivalled potential and help the wider UK economic recovery, but it needs to do so in a way that protects the quality of life for existing and new residents and business which is part of what allows our world-class firms and universities to attract the best talent in the world to come and live and work here.
Cambridgeshire County Council Leader Martin Curtis, said: "To ensure economic prosperity we require a means of delivering enhanced transport infrastructure to meet the needs of a rapidly growing population, including better public transport, cycling and walking and road improvements. This will allow people to move quickly and reliably from where they live to where they work, and for the major employment hubs to be connected to each other far more effectively than they are now."
South Cambridgeshire District Council Leader Ray Manning, said: "We stand ready to come together, to pool powers and funding to help support growth, but we need Government to play its part."
Pending the outcome of the negotiations with Government, any emerging deal will be brought back to each authority's Full Councils to be debated and a decision taken before an implementation plan is agreed with Government.