Cambridge Homeless Man: "Uni Student Deserves Kicking Out"
15 February 2017, 07:32 | Updated: 15 February 2017, 07:35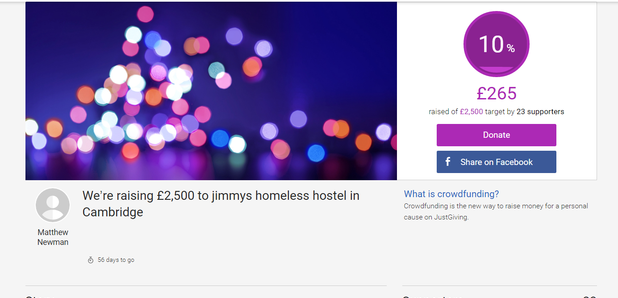 A homeless man in Cambridge, who saw a student set fire to £20, has told Heart the 18-year-old "deserves to be kicked out of University."
The man, who sits in Bridge Street, and who didn't want to give his name, said he couldn't understand what drove the young man to do it.
He also claimed he's seen him do it before, with a £10 note.
Asked if the student should be made to volunteer in a homeless shelter, the man told us that wouldn't work.
He said: "He won't learn from that. He wants something that's going to punish him properly.
"If he's evicted from Uni, he can't carry on his education. So, whatever he's trying to aim for, he'll fail because of what he's done.
"If you put him in a homeless shelter, it won't teach him anything. He'll probably do it again."
A petition to kick the law student out of Cambridge University is approaching 24,000 signatures.
It was started by Matthew Newman, who told Heart he thought the video appearing to show a £20 being set on fire was a "practical joke" at first.
Matt added: "When I realised it wasn't a joke, I was absolutely fuming. I was so angry.
"I couldn't believe a student, especially one from Cambridge University, would do that. Not in front of someone who's homeless and has nothing."
A fundraising website's also been started by Matthew, to raise money for Cambridge's homeless hostels like Jimmy's Night Shelter.
In a statement to Heart, the University of Cambridge say they're aware of an incident earlier this month and it has been referred on to the University's Disciplinary process.