Cambridge: Magdalene College Tribute to Nelson Mandela
6 December 2013, 10:16 | Updated: 6 December 2013, 12:51
Magdalene College in Cambridge has paid tribute, after the death of its Honorary Fellow Nelson Mandela.
The Mandela Magdalene College Sholarships were announced in 1995.
The aim was to assist South African students with training, and return to their country to as skilled men and women.
Mr Mandela then visited the college in 2001 to be formally installed as an Honorary Fellow.
On that day he also met his scholars' and formally approved the use of his name in the programme.
The college has now announced it will '...set up a Memorial Foundation to secure future of Mandela Magdalene Scholarships for South African graduates and aid establishment of University Professorship in the history of humanity in Africa.'
The college has released a statement this morning after Mr Mandela's death: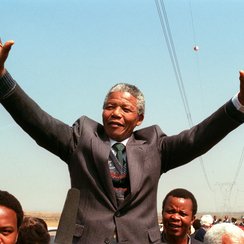 Magdalene College Cambridge is greatly saddened to hear the news of the death of its Honorary Fellow, Dr Nelson Rolihlahla Mandela. We recall with fond affection the day in May 2001 - the 'day the dons danced' in the words of the BBC's John Simpson (also an Honorary Fellow of the College) - when he visited the College for his installation.
"On that day he was introduced to 'his' scholars.
The Mandela Magdalene College Scholarships were announced in March 1995 when Dr Mandela agreed to lend his name to the initiative. In this letter of acceptance, Madiba wrote:
'I approve the use of my name for the Scholarship to assist South African students.
Our country is in dire need of skilled men and women to service our new democracy.
We are deeply grateful that Magdalene College took the initiative to assist.'
The scholarships enable graduates from South Africa to pursue one-year taught postgraduate courses of study at the University of Cambridge in subjects relevant to the reconstruction of South Africa.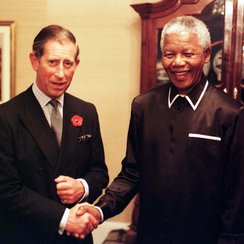 Candidates are expected to return to South Africa following their year in Cambridge.
The first Scholarship was awarded to Mr Thabo Makupula in 1995 and since then the College has generally welcomed one or two, sometimes three, graduate students from South Africa every year.
Ms Jessica Staples, studying for a Master's in Law and Mr Amandla Mabona, taking a Master's in Advanced Computer Science, are the current Mandela Magdalene Scholars in residence.
The College can only manage to sponsor two Mandela Scholars every year with the substantial help of the Cambridge Commonwealth Trust and Commonwealth Scholarship funds.
However, as the costs of study for overseas students have risen, and Commonwealth funding has become more stretched, this pattern of graduate student support is now no longer sustainable.
The challenge, therefore, is to fully endow the Scholarship scheme; this will require a minimum endowment of £750,000, double, if we wish to continue to fund two scholars each year.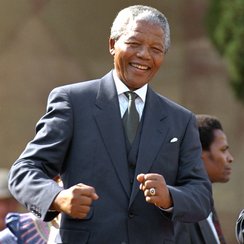 In this connection, the College intends, as part of its tribute to one of the greatest of its Honorary Fellows, to expand the scope of the Mandela Foundation at Magdalene.
In addition to seeking full funding for the existing Scholarships, we shall be supporting the University's goal of establishing a Professorial Chair in African Archaeology in memory of Nelson Mandela.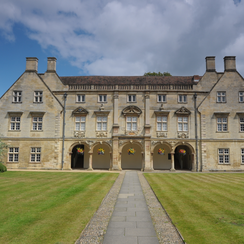 Africa holds a unique place in human history as the cradle of the human race itself, and the prehistory and archaeology of the Continent are of unparalleled importance.
Africa can and does take pride in this; and it is appropriate to bring together this historical legacy with the memory of the person who, more than anyone else, has represented for our own times the dignity of human beings even in the darkest periods of public inhumanity.
Our hope is, through a revived and extended 'Mandela Magdalene Memorial Foundation at Cambridge' to support the establishing of this senior position in a University with a world-class reputation in African Archaeology, and to create new opportunities for younger scholars as well.
Book Of Condolence Opens At Cambridge City Council Mandela House Offices.
Cambridge City Council has confirmed that a book of condolence will be opened at its Mandela House customer service centre.
It is available at 4 Regent Street, Cambridge, for anyone who would like to pay tribute to him.
The flag at the authority's Guildhall office is also being flown at half mast as a mark of respect.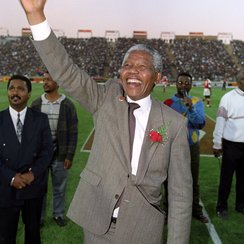 The Mayor of Cambridge, Councillor Paul Saunders said: "It was with great sadness that I learned of the death of Nelson Mandela last night.
He was an inspirational figure to people around the world, and one of the true icons of the modern age.
He will always be remembered for leading the struggle against apartheid, and especially for his tolerance and forgiveness as the first elected President of post-apartheid South Africa.
His life story will continue to be an inspiration for generations to come.
On behalf of the city of Cambridge I would like to express my sincere condolences to his family and to the people of South Africa on the passing of this great man."
Magdalene College picture above - with thanks to Stephen Bond.