Cambridge: Subbuteo Statue Scrapped
7 June 2013, 11:04 | Updated: 7 June 2013, 14:45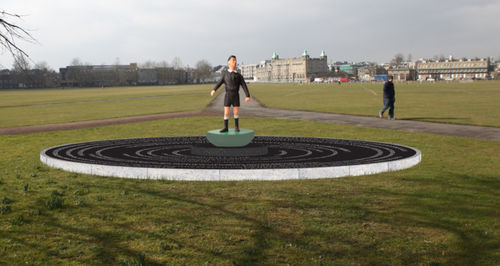 Plans to put a Subbuteo style statue on Parkers Piece in Cambridge have been scrapped.
The £88,000 pound figure was going to be put in place to celebrate the 'Cambridge Rules' of football, invented by Cambridge University students in 1848.
Cambridge City council told Heart: "The early conceptual artwork design that was released last month has recently undergone a review prior to public consultation."
"This review has highlighted issues of a commercial nature, some of which could be overcome, however these events have put into question the underlying commercial references that the artwork could deem to signify."

"Further work has also more clearly established the likely total commissioning costs for this particular concept, the result of which has raised the need for a significant increase in budget to make it deliverable."
According to Councillor Andrea Reiner, new Executive Councillor for Public Places, the 'concept' can't be pursued any further and a process to find alternative designs will now take place over the next few months, followed by a public consultation.
Councillor Reiner told Heart: "This is a very important project for Cambridge and I want to see the best possible outcome, not only for fans of the beautiful game, but for the whole community which enjoys Parker's Piece."

"This has been a difficult decision, which has not been taken lightly."