Cambridgeshire Rape Victim Speaks Out
25 March 2016, 07:09 | Updated: 25 March 2016, 07:14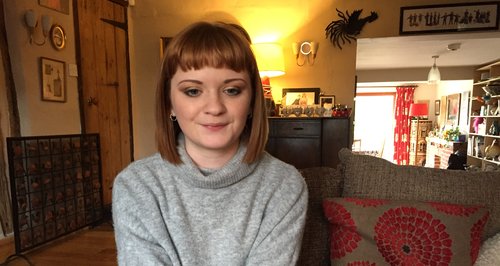 A Cambridgeshire teenager who was raped after a night-out, has told Heart she hopes no victim ever feels too ashamed to go to the police.
Normally victims of sexual assault are given automatic anonymity, but Honey-Mae Lyons has waived her right to that, telling Heart she hopes her story can help others.
The 19-year-old was asked to leave a nightclub in Cambridge last July for being too drunk.
"I remember being carried by some men, back to their apartment, then - nothing."
She woke up the next morning confused, and ran out of the flat.
She told Heart she only realised what had really happened when she spotted some of her clothes were inside out later that day.
"There's no way I could describe it, my stomach felt like it fell to the floor, and my head was going at 1000 miles an hour."
But she went to the police, and this week the two men who attacked her, were sentenced.
She told Heart it's been an awful 9 months, and for much of it she's blamed herself for what happened to her.
But now, she wants to reach out to other victims, encouraging them to report what's happened, and to reassure them they should never blame themselves.
"While it may seem the odds are stacked against you, and it is the most terrifying thing, and you'll have to re-live it, having this closure and knowing that you've sent people to prison is really empowering. And the fact that they're off the streets is a really good thing."