Changes To Cambridgeshire's Buses From Today
2 September 2017, 06:39 | Updated: 2 September 2017, 06:41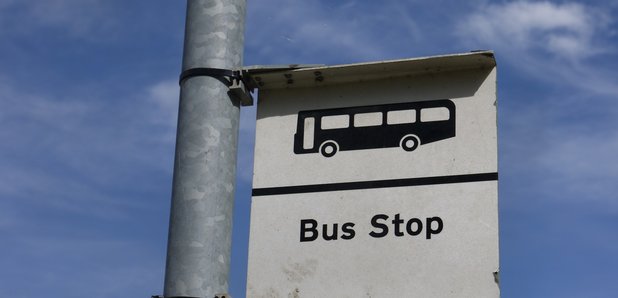 Changes are coming to some of Cambridgeshire's bus services from today.
Changes are coming to some of Cambridgeshire's bus services from today.

Whippet announced earlier in the year it was pulling back on some of them due to cost issues.

Here are the details from The County Council, who are taking over certain routes:

Route 476 and 477 from 2 September 2017 will be extended to serve the new Romans' Edge housing development and renumbered 478. Buses will operate in a figure of eight around Godmanchester as follows: From Post Street as present to Tudor Road, then left at the end of Tudor Road in to London Road to reach Romans' Edge, then a new bus gate will enable buses to access Kisby Avenue (restoring buses after a 2 year absence), then Pettit Road and Windsor Road back to Tudor Road, then right at the end of Tudor Road in to London Road and to Huntingdon as normal. Peak-time journeys will operate to Huntingdon Railway Station / Hinchingbrooke School and some off-peak journeys will run to Tesco.

Route C from 2 September 2017 We will be increasing the number of trips between St Ives and Cambridge, Drummer Street Bus Station to provide a bus up to every 30 minutes on Mondays to Saturdays, with earlier and later journeys too. Buses will continue to operate every hour on Sundays, but the gap at midday will be removed so the service is regular throughout the day. Route C will no longer serve Cambridge Railway Station, Somersham or Hills Road/Ramsey Road in St Ives. Some morning and afternoon journeys will start and finish at Fenstanton, providing residents with their first Busway service to Cambridge and the restoration of a Sunday service. Click here to download a PDF of the new timetable

Route X3 from 2 September 2017 This service commenced in July 2015 linking Huntingdon and Cambridge via Godmanchester, Papworth and Cambourne and we have noticed a welcome increase in patronage compared with the former 1/3 bus routes. This has inspired us to introduce a Sunday service from 4 September, giving greater benefit to those who purchase our weekly or 4-week Rover tickets. There are some timetable adjustments on other days of the week. Buses in Godmanchester will now serve Tudor Road and between Cambourne and Cambridge the X3 will use the A428 dual-carriageway instead of St Neots Road. The latter will speed up journeys and should make the service more punctual. Buses will no longer deviate via West Cambridge, remaining on Madingley Road instead. Route 3 will no longer operate.

These routes WILL NOT be changing:

Routes 6, 31, 61, 62, 63, 75, 196, 400, 401 and the U.