Hinchingbrooke: Hospital Ward To Close
6 June 2013, 11:34 | Updated: 6 June 2013, 11:44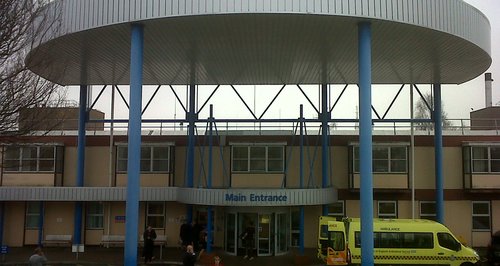 A specialist elderly care ward at Hinchingbrooke Hospital in Cambridgeshire is to close.
The hospital, which is privately run by Circle Healthcare on behalf of the NHS, says the move is to 'streamline its ward structure to ensure that patients receive specialist care according to their individual requirements.'
The firm was appointed to try and turn around the fortunes of the hospital, which was around £40 million in debt in 2012.
The ward affected by the closure is the Damson Ward.
The unit specialises mainly in elderly trauma and orthopaedic care.
It will be closed on the 13th of June.
The hospital says it is part of a drive to prevent elderly patients being admitted to hospital, when they could be more appropriately treated at home or in the community.
Cara Charles-Barks, Chief Operating Officer at Hinchingbrooke Hospital, said."Taking an integrated approach to health care is particularly important for our elderly patients whose health wellbeing and independence can suffer when they're faced with a lengthy hospital stay.
Elderly patients often need access to a multidisciplinary team including geriatrics, orthopaedics and community services, so it's vital that we first consider other methods of caring for them in the community, and then if when they do come into hospital that we treat them as efficiently as possible, according to their specific needs, and not purely their age."
It's understood no job cuts will be made as a result of the changes.
The hospital also says 'there will be no reduction in patients seen, or the number of services provided at the hospital.'