Huntingdon: Woman Forced To Have Stillbirth
11 June 2013, 10:25 | Updated: 11 June 2013, 13:11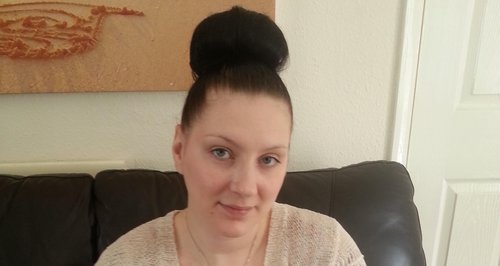 A Cambridgeshire woman has been forced to have a stillbirth, after being prescribed acne drugs which are not suitable for pregnant women.
Sarah Sharma, who is 27 and from Huntingdon, was told at her 20-week scan that the baby had such serious heart and nervous system abnormalities that she would not survive after birth, legal firm Irwin Mitchell said.
The diagnosis came after she fell unwell within weeks of taking acne medication isotretinoin.
Unbeknown to her she was pregnant when the medication was prescribed and proper tests were not carried out to ensure it was safe for her to take it.
Peterborough City Hospital has since apologised for the error but Mrs Sharma said she wants to highlight the potential dangers of the drug.
Mrs Sharma, who named the unborn girl Indiya, said: "It has been an incredibly difficult year for us.
Losing Indiya was devastating but to find out after that her condition, and subsequent death, could have been prevented is almost unbearable.
I am pleased that the trust has now admitted that they made mistakes but what we really want are assurances that no one else will ever have to go through what we did.
People place their trust in medical professionals all the time; it would never have occurred to me that they were not doing absolutely everything in their power to ensure nothing went wrong.''
Following the diagnosis, later confirmed during an autopsy as fetal isotretinoin syndrome, medical staff advised Mrs Sharma to terminate the pregnancy and she was left with no choice but to deliver baby Indiya on January 23 last year, 21 weeks into her pregnancy.
Peterborough and Stamford Hospitals NHS Foundation Trust later admitted that had staff followed basic procedures when prescribing the drug they would have known in advance that she was in the early stages of pregnancy and that Indiya's death could have been prevented.
The couple, who have since had a baby girl whom they named Asha, have received an undisclosed settlement from the trust and plan to donate funds to Hinchingbrooke Hospital in Cambridgeshire where her care was referred following the errors at Peterborough City Hospital.
John Randall, medical director at the trust, said he is sorry for the trauma the family experienced: "After a consultation with the patient, clinical staff took a balanced judgment to start Mrs Sharma's treatment.
This was after results came back negative from a pregnancy test and conversations were held with Mrs Sharma about contraception.
As a result of lessons learned from this incident, our procedures have changed so that any drug treatment will only commence following two negative pregnancy test results taken a month apart, when women have been using appropriate contraception in line with guidance.
I'd like to reassure patients that we have taken every precaution to ensure this doesn't happen again.''
Medical law and patients' rights expert Anna Mannin, from Irwin Mitchell, said the trust failed to abide by British National Formulary and manufacturer guidelines and failed to ensure that Mrs Sharma was taking effective oral contraceptive pill for at least one month before the prescription.
"This is a truly devastating case made all the more horrific given that Indiya's condition and tragic death could have been avoided had the trust followed very basic, routine procedures when prescribing the acne medication.'' she said.
"Despite the fact that this particular acne drug is associated with such harmful effects in unborn babies, medical staff failed to properly advise Sarah and heed the necessary precautions in place to protect her and her daughter.
Appropriate guidelines are already in place that should prevent tragedies such as this occurring but clearly here the system failed.''
Mrs Sharma's husband, Varun, said: "As a husband and a father, it was heartbreaking seeing my wife go through the pain of labour, knowing we would never get to take that baby home as parents should at the end of it.
We were left with nothing but broken hearts and empty arms.
I lost all faith in the NHS the day Indiya was born sleeping.
They were meant to improve my wife's health but instead they broke her.
However, we would like to express our sincere thanks to Hinchingbrooke Hospital for all their help and support during our loss, subsequent pregnancy and birth of our second daughter, Asha.''