Mildenhall: Mum Loses 17 Stone
10 August 2013, 06:00 | Updated: 12 August 2013, 15:42
A Mum from Mildenhall has been telling Heart she now feels like she can achieve anything, after losing 17 stone.
Less than two years ago Lesley Richardson weighed more than 27st and worried she'd end up in an early grave, never seeing her seven children grow up.

Now she's lost almost 17st and her proud kids love telling their friends all about their mum's amazing achievement!

Lesley, 40, from Mildenhall, says she believes losing the weight at her local Slimming World group has saved her life.

She says: "To be blunt, I think that if I hadn't done something about my weight when I did it wouldn't have been long until I'd have become housebound or, worse, been in a box six-feet down."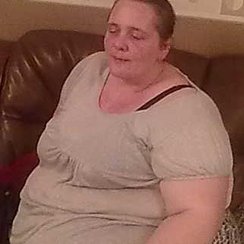 The full-time mum doesn't remember a time that she didn't struggle with her weight and weighed 9st when she was just nine.

Her weight continued to increase through secondary school and as an adult. Her efforts at dieting were repeatedly unsuccessful.

She says: "I started to think that surgery was the only way I was ever going to lose weight because nothing worked for me and I didn't want to just get bigger and bigger, which was what I was facing.
"I had a two-year-old and I knew that if I didn't do something I wasn't going to be alive to see her as a teenager and I wanted to be a better mum to all of my children, to be able to play and run around with them. I just sat on the sofa most days.

"Walking my children to school used to feel like the hardest thing in the world, but now I can easily walk 4½ miles."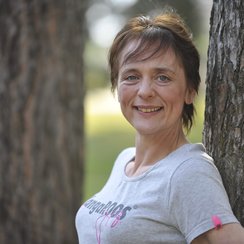 Since December 2011 Lesley's gone from a dress size 32 to a 12.

She bought herself a size 12 dress when she was a size 16, to wear to her brother's wedding, which is next weekend.

Lesley told us she feels like a 'new person'.

Her eating habits have changed totally too, she says "Before I used to graze all day long, but I didn't eat in front of my family. I used to eat quick, convenient food, crisps, chocolate bars, chips off the kids' plates before putting them on the table, and it's completely changed now.

"Before I just existed, but now I live for the moment. I just recently did a parachute jump, and I just feel like I can achieve anything now."