Newmarket: Ascot Tributes To Sir Henry Cecil
18 June 2013, 11:19 | Updated: 18 June 2013, 11:32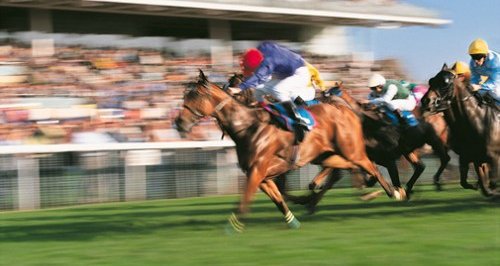 A minute's silence is to be held at Royal Ascot, in memory of Newmarket horse trainer Sir Henry Cecil.
Sir Henry, who died last week following a battle with cancer, was widely regarded as one of the greatest trainers in horse racing history.
He was involved with a record 75 Royal Ascot winners.
Sir Henry was also responsible for Frankel, who was unbeaten in his 14 race career.
A minute's silence to remember Sir Henry will be held at Royal Ascot before racing gets started today (Tuesday).
The Queen will join thousands of racegoers for the first day's action of the world famous meeting.
Royal Ascot is known as perhaps the most prestigious meeting in world horse racing.
There is a Royal Procession at 2pm, followed by the first race of the day at 2:30pm.
Thursday (20 June) is the famous 'Ladies Day' at Royal Ascot, when many designer creations are usually spotted.
The final day of racing is on Saturday (22 June), when the meeting is concluded with singing around the bandstand.