Petition To Ban Cambridge Uni Student Nears 10,000
11 February 2017, 08:00 | Updated: 11 February 2017, 08:11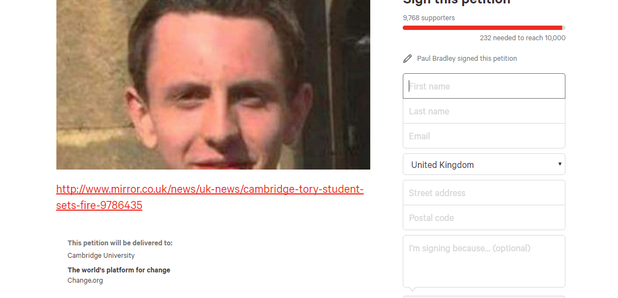 A petition to remove a student from Cambridge University, because he set fire to money in front of a homeless person, has hit more than 9800 signatures.
Ronald Coyne, who studies law in the city, used a cigarette lighter to ignite the £20 note.
The incident was caught on a mobile phone camera, and it's since gone viral.
Mr Coyne has been removed from the Cambridge University Conservative Association, of which he was an active member.