Second Cannabis Factory Found In Soham
5 June 2014, 11:33 | Updated: 5 June 2014, 11:42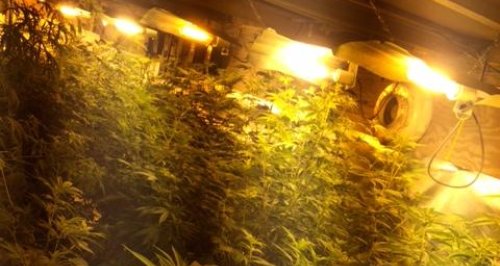 A man and woman have been arrested after Cambridgeshire Police discovered a second cannabis factory in Soham within a week.
Officers raided a property in Hasse Road at around 4am this morning.
Once inside, they discovered around 300 plants [pictured].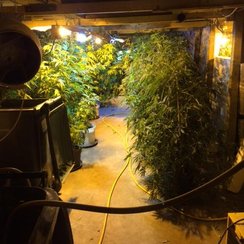 A 56-year-old man was arrested on suspicion of cultivating cannabis and possession of a firearm.

A 59-year-old woman was arrested at a property in nearby Mepal on suspicion of producing cannabis.

Both are being questioned at Parkside Police Station.
Officers 'Smelt Out' First Soham Cannabis Factory
This comes around a week after officers discovered a separate, bigger cannabis factory in the East Cambridgeshire market town.
Officers on patrol noticed a strong smell coming from an industrial unit in Regal Drive.
Once they got inside they discovered around 7,000 cannabis plants believed to be worth up to £6 million.
A man was arrested.
Hundreds of bags of compost from this original facility were donated to Cambridge homeless charity Emmaus by Cambridgeshire Police.
Cambridgeshire Police say they are not currently connecting the two cannabis factories.