Shepreth: Amba Turns 15
4 August 2013, 05:53 | Updated: 4 August 2013, 06:06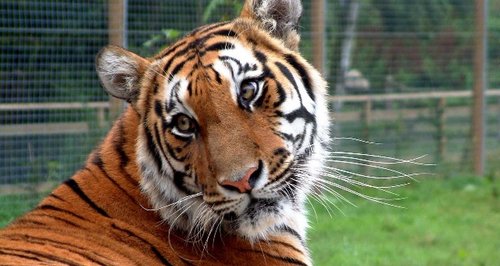 Against all the odds, a tiger at Shepreth Wildlife Park near Royston has turned 15 years old.
Keepers never thought they'd see this day for resident female tiger Amba [pictured], after she developed a large tumour back in 2010.
The tumour, weighing 6kg, had to be removed during a lengthy operation shortly after Amba's 12 birthday.
Zookeper Dean Ward said: "Usually, with any tumour like this, you imagine that the cat will not see its next birthday.
The zookeepers have a great relationship with Amba.
She knows the routine.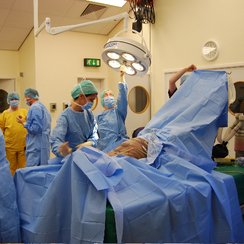 She'll hear me or my cover keepers in the morning, she'll know when we're about, she'll recognise our footsteps and usually come running out."
To mark Amba turning 15, the Shepreth Wildlife Conservation Charity is hosting a birthday party for her today (Sunday).
The event will also be used to raise funds to help support and save the 3,000 wild tigers left on this planet.
Up to now, Shepreth Wildlife Park and the charity have raised a total of £33,000 to save wild tigers from extinction.
This year, fundraising efforts are focussed on supporting conservation projects in Sumatra.
Shepreth Wildlife Park, set in natural grounds, is home to tigers, mountain lion, otters, monkeys, reptiles, birds of prey and creepy crawlies.