Cambridgeshire's Top Stories
15 June 2015, 07:21
The developing stories in Cambridgeshire, Peterborough and the surrounding area, updated throughout the day.
Man Arrested On Suspicion Of Cambridge Murder
Detectives investigating the death of a man in Campkin Road, Cambridge, last weekend have arrested a man on suspicion of murder.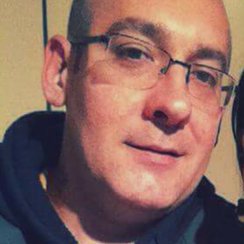 A 36-year-old man from County Gallway was arrested at Holy Head Port, Anglesey, on Saturday and remains in custody at Parkside Police Station in Cambridge.

Jeff Henry, 39, from Cambridge, was taken to Addenbrooke's Hospital following the attack which happened at about 12.45am on Sunday, June 7.

He remained in a critical condition with a fractured skull and traumatic brain injuries until his death on Friday morning (June 12) when the decision was made to turn off his life-support machine.
More on this story, here.
More Bins For Peterborough
Three times as many bins are going to be put in across Peterborough, increasing bin space by more than 40,000 litres.

The city council say it's after residents asked for more.

They're all expected to be installed over the next few weeks.