Histon Wins Big Town Showdown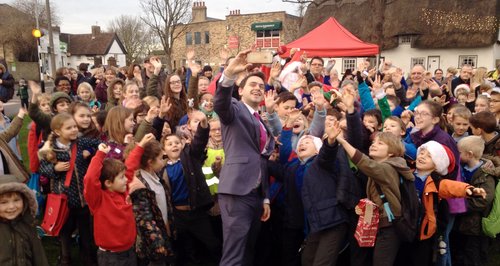 Histon is officially the most knowledgeable village in all of Cambridgeshire! See our celebrations as Season 10 of Big Town Showdown comes to an end.
Musa who runs a business in the village represented Histon and answered all ten questions on the quiz in 41 seconds.
We laid on a party on the village green, with many local dignitaries in attendance and live music from everyone's favourite One Boyband Tom Korni.
Our huge thanks to everyone who came down to join in!
And a special thank you to...
Wardrobe Fancy Dress on Cromwell Road, Cambridge
The One Boyband Tom Korni
David Jenkins and the rest of Histon Parish Council
The Reverend Ron Day from Histon Baptist Church
Histon and Impington Junior School
Big Town Showdown will return in January.
For now, here's how the leaderboard shaped up at the end of the season...