Morrisons Wedding Couple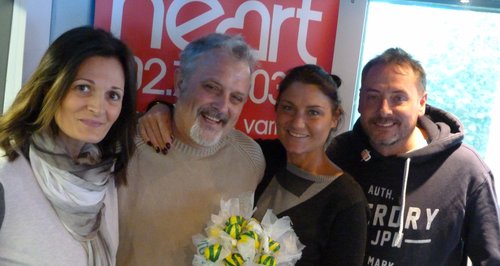 Kev and Ros met the Cambridgeshire couple who got married in a supermarket!
Rebecca and Blake chose to tie the knot in the place where they first met - the cafe at Morrisons in Cambourne.
The ceremony took place on Saturday 28th March and the happy couple told Kev and Ros all about their story.
Take a look at how the wedding went...
And listen back to what happened when they came into the studio below...