Kev And Ros Take To The Skies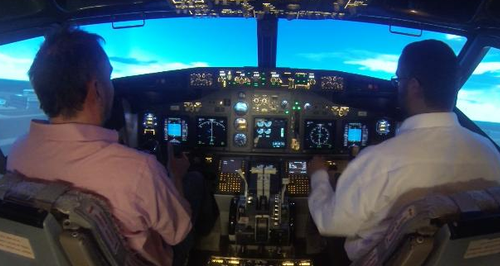 Would you ever let Kev and Ros take control of an aircraft? See how they got on in a Boeing 737 simulator.
You might remember Producer Josh taking a flight in a Tiger Moth plane on St George's Day. Ever since then, Kev's been looking for a way to top his adventure.
So, what better way than to actually fly a MASSIVE Boeing 737!
Well, obviously no-one would let a complete novice fly a multi-million pound aircraft without any experience...
Fortunately, Flight Studio Cambridge has a truly unbelievable simulator that would let Kev do just that.
So when we found out about them, Kev couldn't wait to give it a go.
Check out what happened
About Flight Studio Cambridge

If you've ever stepped on board a passenger plane – once you've turned right past the stewards and stewardesses,
located your seat, put your hand luggage in the overhead locker and settled down to enjoy the flight – you've probably looked towards the front of the plane, and had the occasional fleeting glimpse of what was going on in the pilot's cockpit.
To most of us, the cockpits of familiar planes like the Boeing 737 are places of some mystery and not a little glamour, full of a dazzling array of glinting switches and dials, urgent conversations over radios, and stylish uniforms.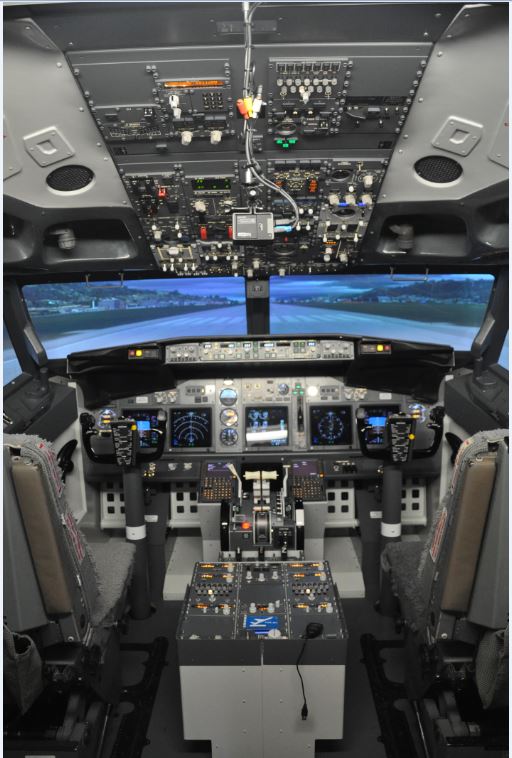 So what would you say to the chance of entering an actual cockpit, and taking the controls of a plane that's the same in every respect as the one you'd encounter if you'd turned left after getting on board your standard holiday or weekend-away flight? The only difference being that this particular cockpit was situated in a purpose-built, spacious studio, in a leafy garden setting just outside Cambridge.
Flight Studio Cambridge offers anyone – individuals, work colleagues, groups of friends, families – an incredible real-time experience that gives you the chance to fly a Boeing 737 from inside a life size replica cockpit that's so close to the real thing that qualified airline pilots and trainees actually use it for their recurrent training.
Where?
Flight Studio, 
Mingle Lane
, Stapleford, 
Cambridge, 
CB22 5SY
Open 9am – 7pm 7 Days Per Week
Appointments Required
T: 01223 750 737
F: 01223 755 179