Kev & Ros Go Back To School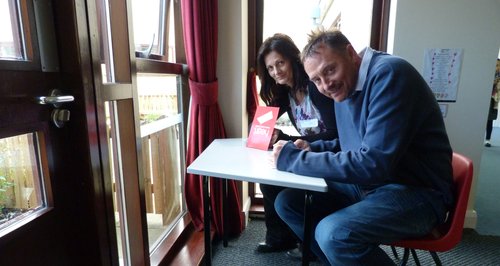 Kev & Ros have decided to relive their school days, and join the thousands of young people sitting their GCSE exams.
It's that time of year, when thousands of people up and down the country are taking exams.
That means, instead of heading outside this half term, many young people will be inside busily revising.
Kev and Ros decided that they should give exams another go.
Should be easy right?!
After all, they have already passed them...
To find out, we asked the Principle of Stamford Welland Academy to pose some GCSE questions to the team...
Day 1 - ICT
Day 2 - French
Day 3 - Physics