Heart Breakfast Gets Arty
6 September 2013, 06:48 | Updated: 27 June 2017, 12:25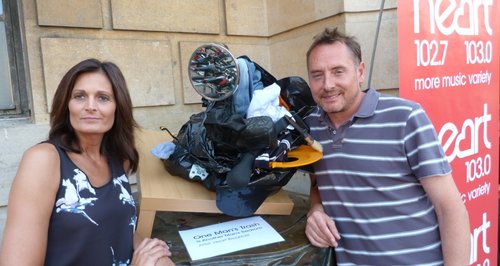 Kev and Ros show off their new art exhibit 'One Man's Trash Is Another Man's Treasure'
Kev has been having a clear out and realised just how much stuff he has been throwing away.
Ros thought it was a good opportunity to make a statement about waste.
So Kev and Ros went into Cambridge city centre to Guildhall to display their work of art, and ask the public what they thought about it.
Check out the photos below...