Hot Hunks Or Cute Animals?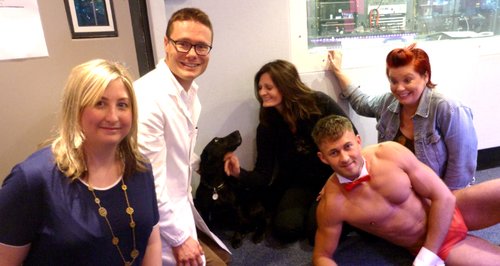 Kev & Ros heard that most women prefer a cute animal to a hot hunk. So we decided to put that to the test...
We invited some lovely ladies into the studio to join Ros to find out if women prefer hunks or or animals.
So we had the test subjects, now all we needed was a hot hunk and an adorable animal.
The ladies put on some blindfolds,
Then James - the hunk in trunks was brought into the studio closely followed by Elsa the 2 year old Labrador/Beagle.
On the count of three the ladies were asked to remove their blindfolds, while a specialist watched closely to see where they looked first...
1... 2...