It's So Hot!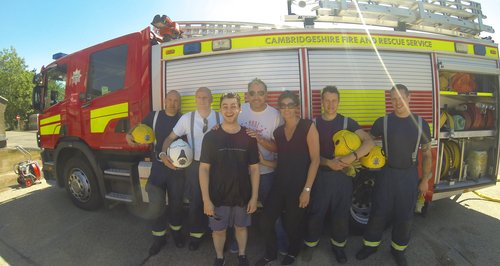 Kev & Ros are sick of Producer Josh's complaining, so they agreed to help him cool down...
With temperatures in the 30s this week, it is getting a little too warm for some people.
Producer Josh is one of those people!
And that's fine.
I mean let's face it we all have a different idea of what is too hot.
But
Kev & Ros are getting quite bored of hearing Josh complain about the heat.
So they agreed to cool him off.
And the place that immediately springs to mind when you think of ways to cool a producer off is...
A Fire Station... Obviously.
So off they went to Huntingdon Fire Station, check out what happened!
Hear what the Watch Commander had to say about staying safe this summer...