Never Had A Saturday Job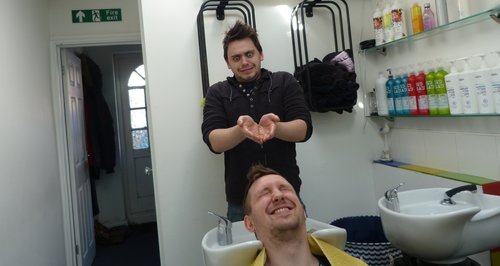 Producer Josh revealed he never had a Saturday job. Kev & Ros thought it was high time he did, but what have they sent him off to do...
Kev's 13 year old son has just discovered that he's allowed to start earning his own money.
He wants a weekend job!

Kev's first weekend job was picking strawberries, Ros used to help at a petrol station… But Producer Josh never had a Saturday job.

So Kev and Ros have sent him for his first ever Saturday job shift at a hairdressers in Yaxley..
Check out what happened...