Presence Not Presents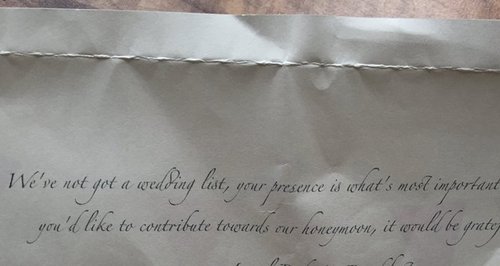 Ros is going to a friends wedding, and they have asked for cash instead of presents but Ros is morally against cash as a gift.
Our Wedding day.
The happiest day of our lives.
With all our friends and family there to help us celebrate, and the one that we love promising to be with you forever.
Awwww.
This weekend Ros is going to a friend's wedding, but she has been asked to give cash as a gift.
Cash!?
Ros is not sure about that.
Normally you'd expect to give crockery, cutlery, a lamp, or some sort of homeware in any case.
And we are certain that "no boxed gifts" isn't an instruction to take the toaster out of the box before you wrap it.
Kev on the other hand thinks that cash is a great gift...