Ros's Freezer Diet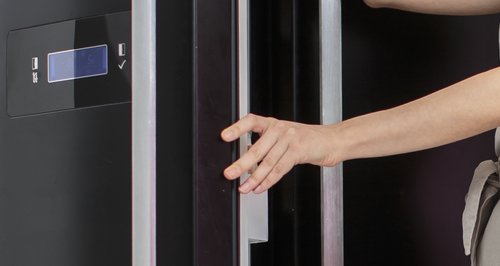 Summer is coming and Ros has got a great idea for a new diet that lets you eat those tasty frozen treats...
For many of us that beach body is something we dream about.
Especially as the warmer weather is driving us to the freezer for those tasty frozen treats.
What if there was a way to have those treats but also help us on our way to that beach ready body!?

Sounds too good to be true right?
Well, Ros doesn't think so!
This could be the best idea diet idea you've ever heard - if a bit messy.
How it works
What you will need:
1x Freezer with a door left open alarm
1x Loads of tasty treat
1x spoon or fork (optional)
The rules are simple.
You can eat anything you like in the freezer but, you can you can only eat it until the freezer door alarm goes off!
It really is that simple!
Just open the door, tuck in to as much as you can, and as soon as the freezer door alarm goes, it's spoons down and that's the end of your treat.