Win A Family Pass To Hamerton Zoo Park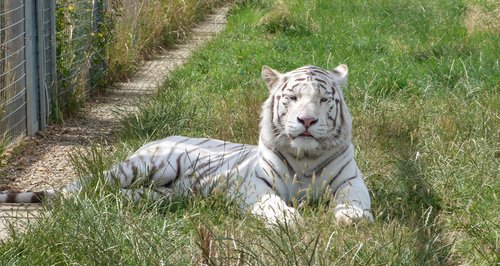 Kev & Ros have your chance to win a family ticket to see the stunning tigers and all the other animals at the fantastic Hamerton Zoo Park.
To celebrate International Tiger Day, Ros went along to Hamerton Zoo Park to feed some of the incredible tigers that live there.
>>> Simply answer the question below for your chance to win a family pass <<<
After getting thoroughly excited by the wallabies and the cheetahs, Ros eventually made it to the tiger enclosure.
Then she was given the chance to feed those amazing animals - check out what happened...