Book Tickets To Audley End Miniature Railway's Halloween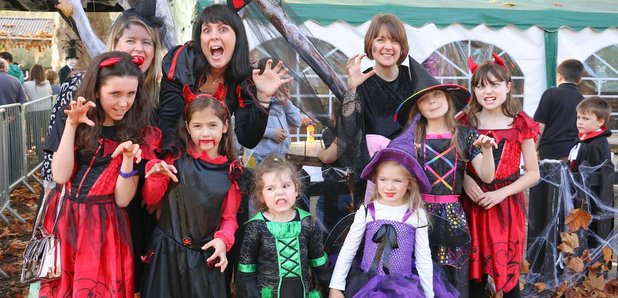 Halloween wouldn't be Halloween without a ghost train ride! So how about climbing aboard the Audley End Miniature Railway Halloween express this year, and riding through the mysterious woodlands taken over by witches and creatures of the night?
You won't want to miss your place on this very special Halloween train ride, full of hocus-pocus and magic but never scary, so it's perfect for all ages. The train hits the tracks from Saturday 20th October to Halloween night itself on Wednesday 31st October. Booking will be required and we think you should all come fancy-dressed for the occasion!
Once you have explored the woods, you can meet the Witches themselves, receive a special treat and watch them perform their wonderful witchy dance -but make sure you behave yourself so the Witches don't cast a spell on you!
Then, visit the activity area to create yourself a creepy craft, test out your dance moves, listen to a spooky story and get your face painted!
Like them on Facebook and follow them on Twitter
Audley End Miniature Railway
Audley End Road
Audley End
Saffron Walden
Essex
CB11 4JB