Snow White at the Cresset
3 November 2017, 06:00 | Updated: 13 November 2017, 16:49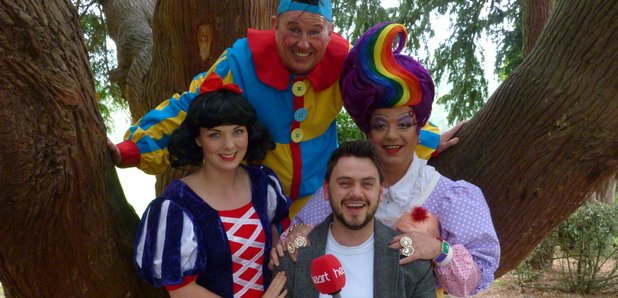 This year Heart is proudly supporting the Cresset Christmas pantomime Snow White and we want to see you there!
Snow White is making her way through the enchanted forest (oh yes she is!) to the Cresset for shows from Saturday 9th until Saturday 30th December 2017.
Discover if the young princess with skin as white as snow, lips as red as blood and hair as black as coal, can find her one true love and escape the evil Queen's wicked plot. Can she find out what it truly takes to become the fairest of them all? She just might with the help of the seven dwarves (they're behind you!).
Book your tickets now for a truly magical production that will have you laughing, singing and dancing in your seat from start to finish.
Cast
A star-studded line up takes to the stage this Christmas to once again fill you with festive cheer.
Victoria Jane returns to the Cresset as Snow White, following her excellent performance as Wendy in last year's Cresset panto, Peter Pan. Will this year's Prince Charming, former Skins and Casualty star, Mitch Hewer, be able to sweep her off her feet?
Former Coronation Street star, Kevin Kennedy, makes his Cresset debut as 'Muddles' alongside Cresset panto favourite, Zach Vanderfelt, who this year is the outrageous 'Dame Betty Bon-Bon'.
Where?
See the show at the Cresset Theatre in Peterborough.

Don't miss out. Book your tickets now!