Perkins Great Eastern Run - Travel Advice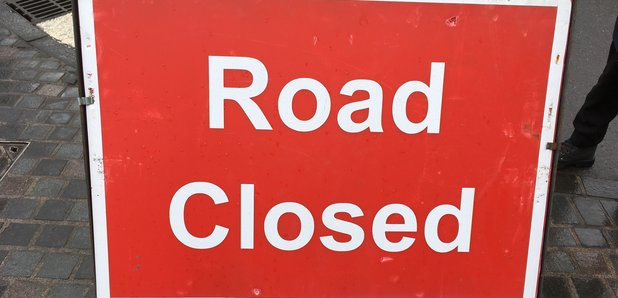 Check out all the travel advice and information about road closures for the Perkins Great Eastern Run on Sunday 14th October.
The clock is ticking as thousands of runners are preparing to hit the streets of Peterborough for one of the city's most popular events.
Both the half marathon and the Anna's Hope 5k Fun Run will start and finish on The Embankment with a number of road closures in place on the day.
The Fun Run sets off at 10am and the half marathon follows at 10.30am.
Entries to both races close at midday on Friday 12th October and no entries are available on the day.
Road Closures
To ensure the race goes as smoothly as possible the council will be closing several roads on the 13.1 mile route.
The following roads will be closed between 9.30am and 10.45am:
Rivergate, Bourges Boulevard (southbound) from the Queensgate roundabout, Priestgate, Cathedral Square, Long Causeway and Broadway.
All other roads along the route will be closed from 9.30am until 2pm. However, as the last runner passes each mile point, that road junction will reopen.
Mile Points & Approximate Reopening Times

1 mile
11am
Broadway to Northminster

2 mile
11.15am
Park Road to Park Crescent

3 mile
11.30am
Fulbridge Road to Foxdale

4 mile
11.45am
Paston Ridings to Witham Way
5 mile
12pm
Corfe Avenue to Rockingham Grove

6 mile
12.15pm
Lincoln Road to Staverton Road
7 mile
12.30pm
David's Lane to Hodgson Avenue

8 mile
12.45pm
Fulbridge Road to Aster Drive
9 mile
1pm
Donaldson Drive to Pratt Avenue
10 mile
1.15pm
Fulbridge Road to Tennyson Road

11 mile
1.30pm
Dogsthorpe Road to Park Road

12 mile
1.45pm
Eastfield Road to Boongate

13 mile
2pm
Embankment - Finish
The Route
Parking
Peterborough City Council has approximately 2,500 parking spaces in the city centre and all are just a short distance from The Embankment. The majority council car parks have 24 hour CCTV surveillance.
The city council, in association with RingGo cashless parking, has introduced a special offer for runners to park all day in council car parks for just £3 when you use RingGo cashless parking. Please quote location code 4564 for the discounted price and ensure you enter the vehicle registration that you will be using on the day.
By registering with RingGo you will save time (avoiding queues at the ticket machines) and money on race day. Sign up now and download the RingGo smartphone app.
On Race Day
You do not need to display anything in your vehicle to show that you have paid. Civil Enforcement Officers check your vehicle registration number against the central RingGo database and see that you have paid.
Motorists using the Market multi-storey, Wellington Street, Wirrina and Car Haven car parks should be parked up by 9:30am
After this time, Pleasure Fair Meadow will be the best car park to use; this is accessible via Oundle Road
Exiting the Car Haven, City Market multi-storey and Wirrina car parks will be from 10:50am
Exiting the Wellington Street car park will be from 2pm