Peterborough Cathedral Charity Abseil
21 March 2018, 06:00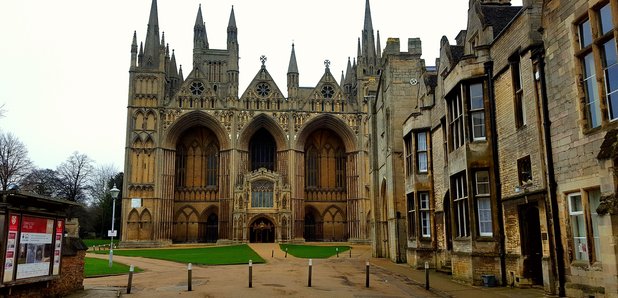 Fancy yourself as a thrillseeker? Are you good with heights and laugh in the face of scary situations? Then sign up now to abseil 150 feet down the side of the iconic Peterborough Cathedral!
There are 200 places available at this year's Charity Abseil which will take place on Friday 18th and Saturday 19th May.
The abseil will be one of the special events marking a momentous year for the Cathedral, which is commemorating its 900th Anniversary this year.
Benny Bear, from Peterborough-based charity Shine, at the media launch for the event.
Don't look down!
The abseil itself, won't be for the faint hearted. Having ascended the ancient spiral staircase within the Great North West Tower and taken in the breathtaking views across the City, participants will clip in and descend the 150 foot vertical drop, cheered on by friends, family and colleagues watching below.
Derby Mountain Rescue will be on hand to guide the proceedings and manage safety.
Funds raised through sponsorship will go equally to preserving the magnificent, 900 year old Cathedral for future generations, and to the Peterborough-based charity Shine, which provides specialist support for people affected by spina bifida and hydrocephalus, complex conditions affecting movement, learning and health.
There'll be prizes for the top fundraisers and all abseilers will receive a personalised image to share on their social media in the lead-up to the event.
Ready? Then why not sign up now?