Robin Hood at The Cresset
19 October 2018, 16:00 | Updated: 19 October 2018, 17:07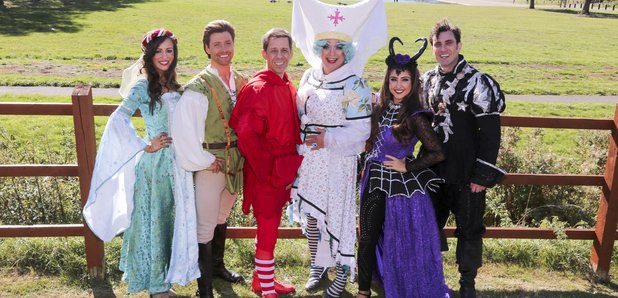 This year Heart is proudly supporting the Cresset Christmas pantomime Robin Hood and we want to see you there!
He steals from the rich and fights for the good, he's the man we all know as Robin Hood (oh yes he is!) and he's coming to Peterborough from Saturday 8th until Sunday 30th December 2018.
Join Robin and his merry men on a fantastic adventure, as they try to rescue the beautiful Maid Marian from the dastardly Sherriff of Nottingham (boo!) All the characters you know and love from this ever popular tale are involved, such as Will Scarlet, Friar Tuck and Little John.
Book your tickets now for a fantastic festive family treat that will have you laughing, singing and dancing in your seat from start to finish.
Cast
A star-studded line up takes to the stage this Christmas to once again fill you with festive cheer.
Britain's Got Talent star, Laura Wenton, will be playing the role of 'Maid Marian' and trying to escape from Lawrence Stubbings a.k.a the evil 'Sheriff of Nottingham'. Can the returning former Skins and Casualty star, Mitch Hewer, save the day as 'Robin Hood'?
Former Coronation Street star, Nick Cochrane, makes his Cresset debut as 'Will Scarlet' alongside Cresset panto favourite, Zach Vanderfelt, who this year is the outrageous 'Nurse Gertie Glucose'.
Other performers in the show include Isaebelle Lock from The X-Factor as 'Pandora the Witch' as well as Cresset panto veterans, Peter McCrohon and George Dee, who will be playing Friar Tuck and Little John respectively.

Where?
See the show at the Cresset Theatre in Peterborough.

Don't miss out. Book your tickets now!