Sunrise City 5k
15 May 2018, 16:00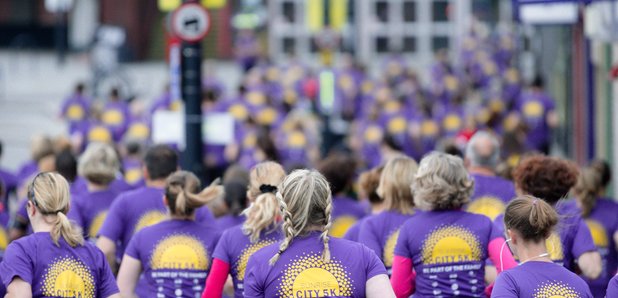 There is a brand new running event to look forward to in Peterborough.
As part of Peterborough City Council's City of Festivals 2018 programme, Sunrise City 5k is a unique non-competitive 5K run/walk starting at 5.30am on Friday 8th June.
The Route
Starting in Cathedral Square, the run takes you down Bridge Street onto the footpaths next to the picturesque River Nene which will look stunning as the sun rises. You then return to take in some of the Embankment and the grounds around the cathedral before finishing back in Cathedral Square.
All participants are provided with a high quality technical t-shirt that they must wear to run in, creating a wave of colour passing through the streets.
City of Festivals 2018
City of Festivals aims to celebrate the vibrant and diverse character of Peterborough which continues to grow and welcome new residents, communities, businesses and visitors.
It builds on the increasing celebratory city centre activity that has been launched by the council and partners over the last seven years, including the excellent Perkins Great Eastern Run, Italian Festival, Classic and Vintage Vehicle Show and Christmas light switch-on to name but a few.