See Tim Peake's Spacecraft In Peterborough Cathedral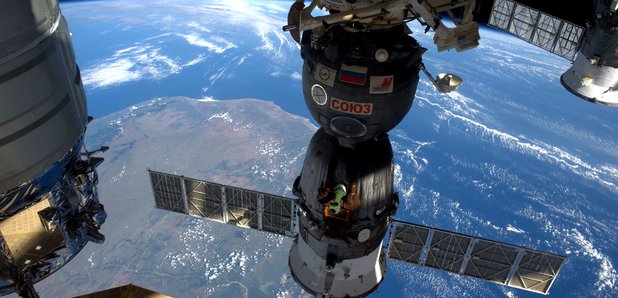 The national tour of Tim Peake's Spacecraft has arrived in Peterborough Cathedral.
Not only will you get the chance to see the capsule but also experience the descent to Earth from the International Space Station in fabulous virtual reality.
>> Check out the pictures as Tim Peake attended the opening ceremony
The tour's presented by Samsung and the Science Museum Group and is one of the many activities organised to mark the Cathedral's 900th anniversary.
Soyuz In Peterborough
The spacecraft which transported Tim Peake to and from the International Space Station landed at Peterborough Cathedral on Saturday 11th August and will remain on show until Monday 5th November 2018.
The exhibition of the Soyuz is completely FREE to attend throughout its opening.
The Soyuz TMA-19M capsule, complete with equipped interior and char marks on its outer body from its re-entry into Earth's atmosphere, will be displayed along with its 25m diameter parachute and Tim Peake's own Sokol KV-2 emergency spacesuit as part of a national tour presented by the Science Museum Group and global technology innovators Samsung.
Virtual Reality Experience
The display of the iconic craft will be accompanied by Space Descent VR supported by Samsung, a unique virtual reality adventure using Samsung Gear VR technology. Narrated by Tim Peake himself, Space Descent VR recreates the experience of making the incredible 250-mile journey back down to Earth from the International Space Station inside a Soyuz capsule.
Tickets are £5 per person, available from here.
Please note, the Space Descent VR is open to those aged 13+.
The cathedral will present a programme of space-themed activities during the exhibition's showing, including a Be an Astronaut for a Day holiday club.
Getting To The Cathedral
National Express has in place a 20% discount on coach travel for those travelling to see the exhibition. Additionally, the Park Inn by Radisson, which is within 450m metres of the Peterborough Cathedral, is offering special prices to Soyuz visitors (booked via the Cathedral website).
>> Check out the pictures as Tim Peake attended the opening ceremony