£1.1 Million To Fix Cambridgeshire's Potholes
7 April 2016, 06:38 | Updated: 7 April 2016, 06:41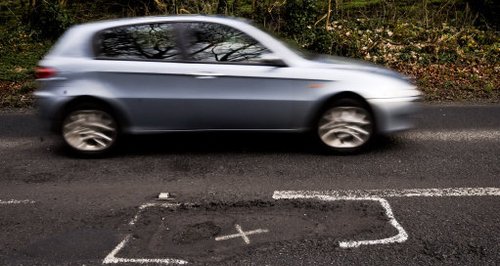 £1.1 million has been given to fix more than 21,500 potholes across Cambridgeshire over the next year.
The money has come from the Government and is part of a £50 million fund to fix more than a million potholes across the country over the next 12 months.
£7.2 million is being spent across the East of England.
Transport Secretary Patrick McLoughlin said:"I know how important well-maintained roads are to people across the East of England.
"Almost every journey starts and ends on a local road, so the government is giving councils in the region £7.2 million specifically to tackle the blight of potholes in their area.
"This is just one part of our unprecedented investment in local road maintenance over the next five years.
"We are giving a record £644 million to local authorities in the East of England that will improve journeys across the region."
AA president Edmund King said £50 million to repair potholes "can only be described as a drop in the ocean'', adding: "It is a false economy to put off until tomorrow what everyone knows needs to be done now.''
RAC chief engineer David Bizley said: "Any cash to fix potholes is welcome'', but warned that the local road network would remain "doomed'' as the weak link in transport infrastructure until preventative maintenance is prioritised.
In total, the Government says it is spending £250 million fixing potholes between now and 2021.