150 Jobs To Be Created In Mepal
21 February 2016, 07:02 | Updated: 21 February 2016, 07:08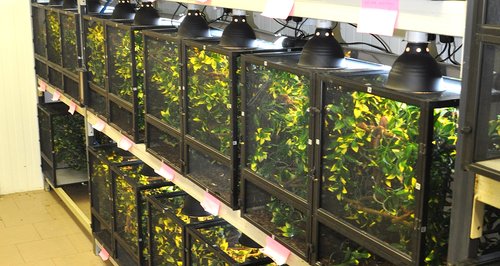 Around 150 jobs are going to be created in Mepal after a new insect and reptile farm got the go ahead.
East Cambridgeshire District Council has granted planning permission for the site at Arthur Rickwood Farm, which is near the Mepal Outdoor Centre on the A142.
Monkfield Nutrition Ltd has had a site in Wendy in South Cambs for the last 18 years and will now take over the the farm to expand business.
The re-development will include putting up storage buildings, a staff hostel, an office and mess rooms and refurbishing residential dwellings and buildings.
Reptiles, which need temperatures between 30-35°C to breed and survive, will be housed in rooms with secured entry systems.
It's thought it will take between 12 and 15 months to complete work to the site before Monkfield can start to move in.