200 New Cambridgeshire homes
20 June 2019, 11:57 | Updated: 20 June 2019, 16:11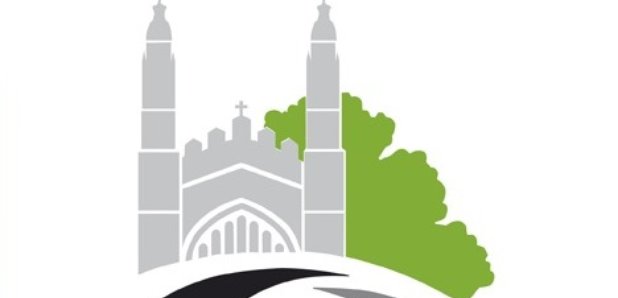 It's at the former Ridgeons site.
PROPOSALS to build 295 sustainable new homes, including 118 new council homes, on the site of a former builders' merchant in Romsey have been approved by Cambridge City Council.

The development, which was approved by Planning Committee on 11 June, will include a mixture of houses and apartments. At least 40% of the new homes will be council rented homes, owned and managed by the council, and let to tenants on the housing needs register at rents no higher than the Local Housing Allowance.

All the council rented homes will be wheelchair accessible and six will be specially adapted for wheelchair users. There will also be three 'Housing First' units designated for people who had previously been vulnerably-housed or homeless.

When complete, the development will also comprise a community facility, nursery, open spaces, play equipment, parking for cars and cycles including a basement car park, and electric vehicle charging spaces.

The homes will be built in line with the Cambridge Sustainable Housing Design Guide using standards which exceed national policy guidelines, and will incorporate a number of sustainable design features including:
Green roofs on the apartment blocks
Sustainable urban drainage incorporated into landscaping
Denser insulation and wall thickness to minimise heat loss and reduce residents' energy bills
Photovoltaic panels on roofs of houses and apartments

All of the homes will also meet or exceed residential space standards outlined in the Local Plan for Cambridge.

The 3.3 hectare former Ridgeons site off Cromwell Road was bought by the council last summer. Demolition work to prepare the site is already taking place there.

As well as providing much-needed new council housing, this long term asset will earn a return for local residents and help protect local services following the ending of all government core grant to the council this year.

The new homes will be developed by Cambridge Investment Partnership, which is an equal, 50:50 Limited Liability Partnership (LLP) between Cambridge City Council and Hill Investment Partnerships, set up to optimise the use of the council's property through investment in residential, commercial, and other uses to achieve social and financial returns.

Cllr Richard Johnson, Executive Councillor for Housing and Cambridge Investment Partnership board member, said: "These exciting proposals will see high quality new council homes built as part of an attractive and sustainable development in a popular part of Cambridge.

"We purchased the Ridgeons site on the open market as we knew it would could play a significant part in enabling us to reach our initial target of 500 new council homes by 2022. I am delighted that building work can now begin at Cromwell Road to help us continue to tackle the serious lack of affordable housing for people in Cambridge."

The new council homes at the Cromwell Road site will contribute significantly towards the council's overall programme to build at least 500 new council homes using £70m secured in the Cambridgeshire and Peterborough devolution deal, as well as its own funding.