3200 Referrals To Pre-Diabetes Course In Cambridgeshire & Peterborough
14 November 2017, 07:23 | Updated: 14 November 2017, 08:32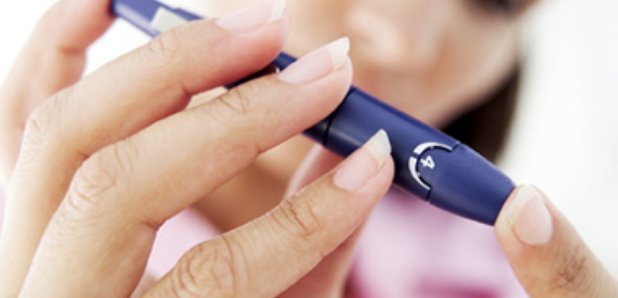 More than 3200 Cambridgeshire and Peterborough residents have been referred to a programme to help them avoid diabetes.
'Healthier You' helps with nutrition and exercise, if a patient's blood test results come back as showing high risk of them developing Type 2.
Linda has now brought her blood sugar levels back under control after being referred to the programme.
She told Heart: "If you recognise something's wrong early enough, you can change it and be a lot healthier.
"I'm eating wholemeal food rather than white food, and am doing a lot of simple exercise.
"I've lost 9 kilos, and feel a lot fitter when I'm out."
One person every two minutes is diagnosed with Type 2 diabetes across the UK, and it's thought 57,000 people in Cambridgeshire and Peterborough are living with the condition.
It's the biggest cause of blindness in under-60s, and if left untreated can lead to lower limb amputation and kidney problems.
Maria Cowell is the clinical lead for diabetes at Cambridgeshire and Peterborough NHS Foundation Trust.
She added: "This course can make a massive difference to people who have been diagnosed with diabetes. They help them understand their condition, and look at their diet and lifestyle.
"Being diagnosed with diabetes is a serious health condition but there is clear evidence that people who learn how to manage their condition don't have to keep going back to their GP for advice - and also reduce the need for more complex treatment related to their diabetes in the future."
Diabetes symptoms can include feeling very thirsty, needing the loo more often, and losing weight.
Dr Mark Brookes, who's the CCG clinical lead for diabetes, said: "You can find out if you are at risk of developing diabetes through a simple health check and blood test at your GP surgery.
"It's important to do this because if you are found to be at risk, simple lifestyle changes can delay or even prevent the onset of diabetes."