Shopper Queues Through The Night
20 September 2018, 19:47 | Updated: 21 September 2018, 05:36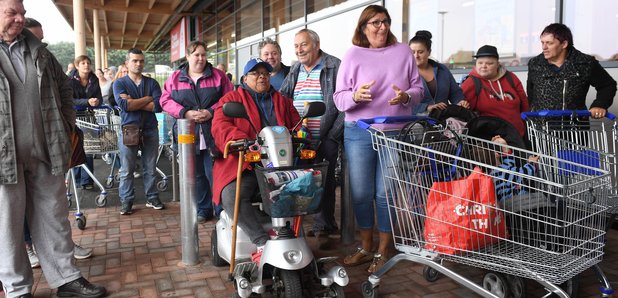 A woman's arrived at Tesco's new discount store - Jack's - on it's first day open to the public - in the middle of the NIGHT.
The overly keen bargain hunter, Delia Fernandez (pictured, centre, front) arrived at 3am to make sure she could bag a bargain at the new budget supermarket chain.
Doors didn't open at the newly launched discounted brand of Tesco until 10am, but even then hundreds of other people had braved the winds and rain to look around Britain's newest supermarket chain.